Lighthouse Retreat Centre
99 Marine Parade, Worthing, BN11 3QF
United Kingdom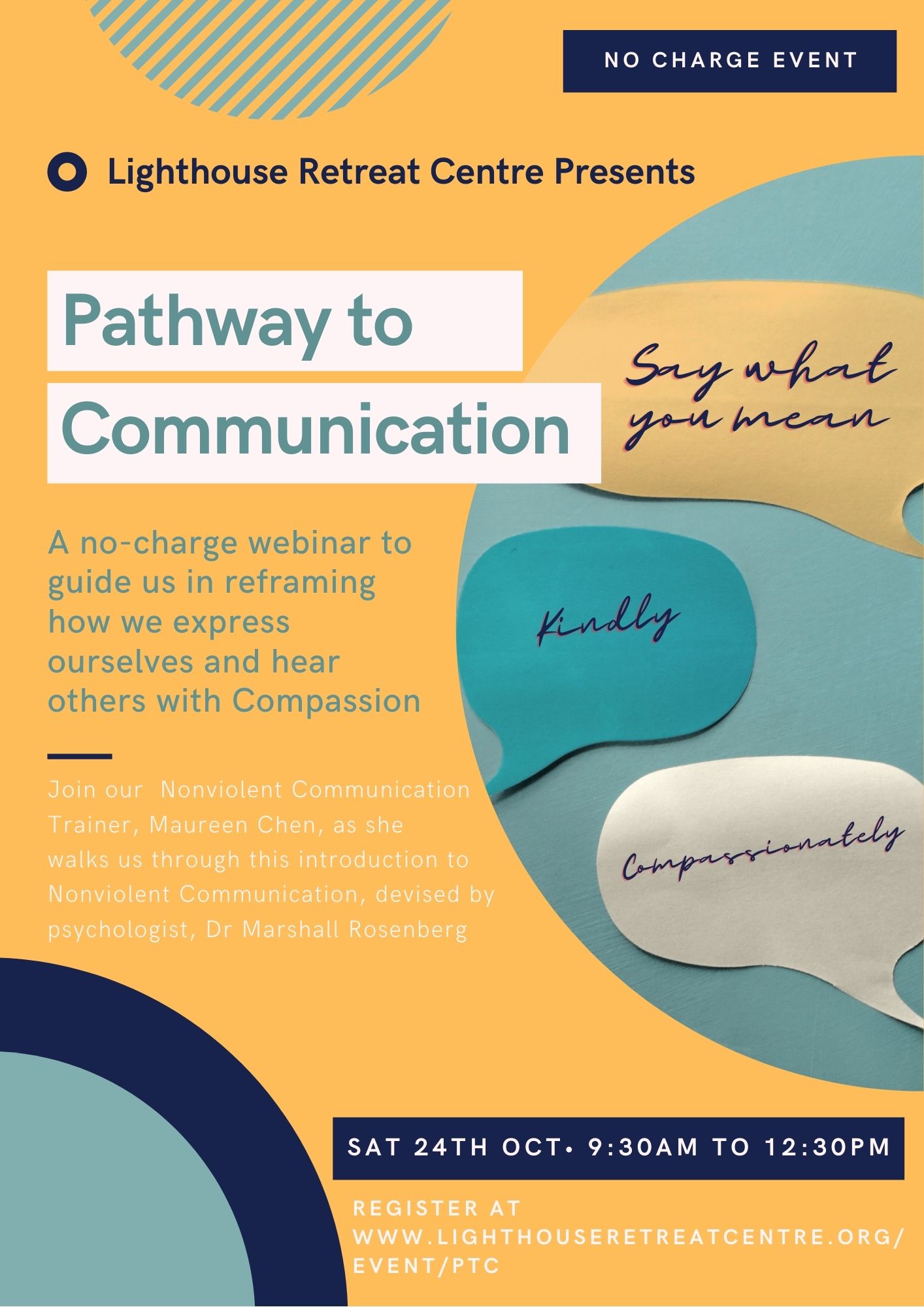 Online Half Day Retreat | Pathway to Communication
Pathway to Communication
The term nonviolence as Gandhi used it – refers to our natural state of compassion when violence has subsided from the heart. While we may not consider the way we talk to be 'violent', our words often lead to hurt and pain, whether for ourselves or others.
Nonviolent Communication (NVC) is a specific approach to communicating – speaking and listening – that leads us to give from the heart, connecting us with ourselves and with each other in a way that allows our natural compassion to flourish
In this introduction to Nonviolent Communication, devised by psychologist, Dr Marshall Rosenberg, we will learn to communicate:
Observations without Evaluations
Feelings without Analysis
Needs without Dependency
Requests without Demands
Join our Nonviolent facilitator, Maureen Chen, as she walks us through this introduction to nonviolent communication, devised by leading psychologist, Dr Marshall Rosenberg
Register to recieve your zoom details.