The media can be a double-edged sword. On the one hand, it offers knowledge, wisdom, insights and inspiration. On the other hand, if my mind is overly influenced by some of the images of success, beauty, talent and happiness and then these ideas can lead to a feeling of dissatisfaction. When the idea that I'm missing out becomes FOMO I can find myself spending more and making life choices I later regret.
What thoughts will help me stay safe and centred so that I appreciate all that the online world has to offer without giving away my power?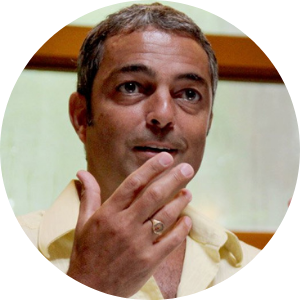 Eric Le Reste has been with the Canadian Broadcasting Corporation, CBC/Radio-Canada, for more than 35 years. A journalist and producer, he has worked on the main television news and various current affairs programs within the French services. Throughout his career, he has always maintained a special interest in spirituality. For the past 35 years, he has also been teaching the meditation and philosophy offered by the Brahma Kumaris, an international spiritual organisation, for which he acts as the National Coordinator for the Centres in Canada.
Register and you will receive Zoom Meeting details in your confirmation email.
Or click here to watch on Facebook Live.