Global Co-operation House ,
65-69 Pound Lane, Willesden Green,
London
NW10 2HH
योग अर्थात मेडिटेशन क्या है ?
मेडिटेशन के क्या फायदे हैं ?
मेडिटेशन कैसे कब और कँहा करें ?
मेडिटेशन की सहज विधि जानिए step by step
Find out easy methods and a step by step guide to meditation.
Speaker: Sister Suman, UK
OR
Join Zoom (details on flyer)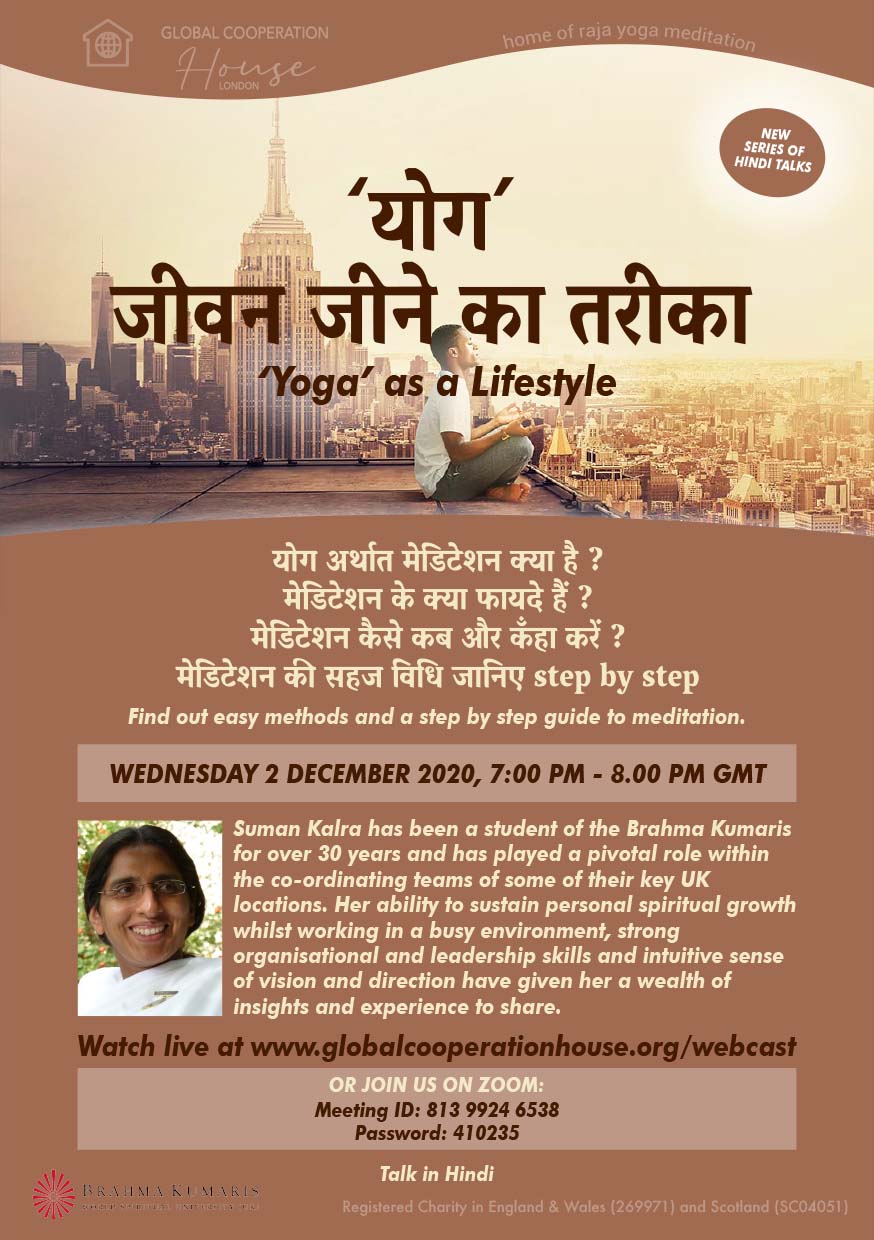 Date(s)
There are currently no planned dates.