Global Co-operation House ,
65-69 Pound Lane, Willesden Green,
London
NW10 2HH
व्यक्ति मेहनत से आगे बढ़ता है या भाग्य से?
Does the law of karma explain everything? Do we need to make any effort to attain our goals or do we have our own destiny which calls us to make things happen in the way that they do?
Let's explore how to survive and thrive in this turbulent world and how spiritual awareness of the self is both the journey and the destination.
Speakers: Sister Indu and Sister Sukanti, Leicester
Or
Join Zoom (details on flyer)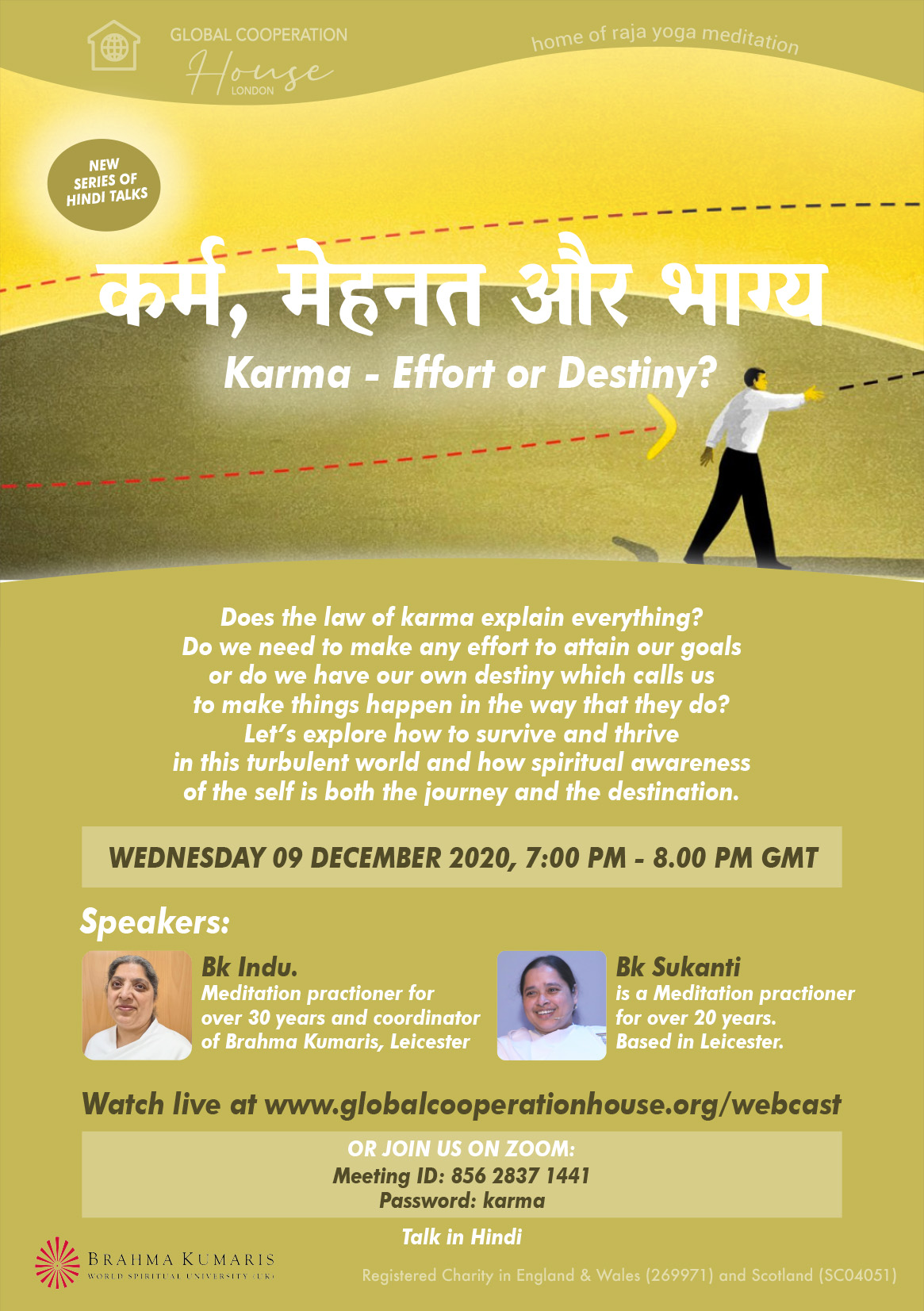 Date(s)
There are currently no planned dates.