Global Co-operation House ,
65-69 Pound Lane, Willesden Green,
London
NW10 2HH
Your words can change your life.
Every word has energy. Whatever we think of or speak about becomes an affirmation - both positive and negative. So Let's be careful and only think and speak of what we wish to manifest.
Speaker: Gopi Patel, London
OR Join Zoom (details on flyer)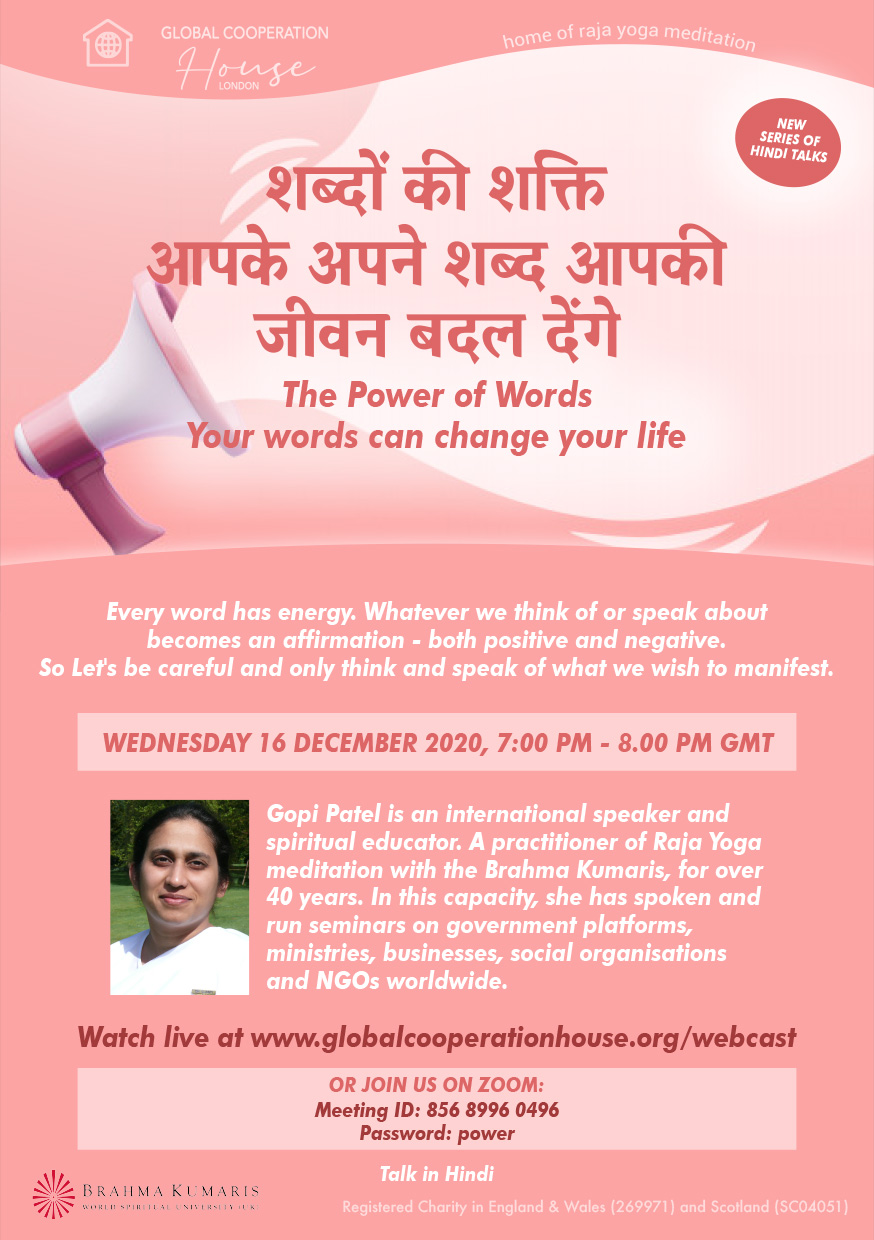 Date(s)
There are currently no planned dates.